Recharge: Your Guide to Thrive & Be Vibrant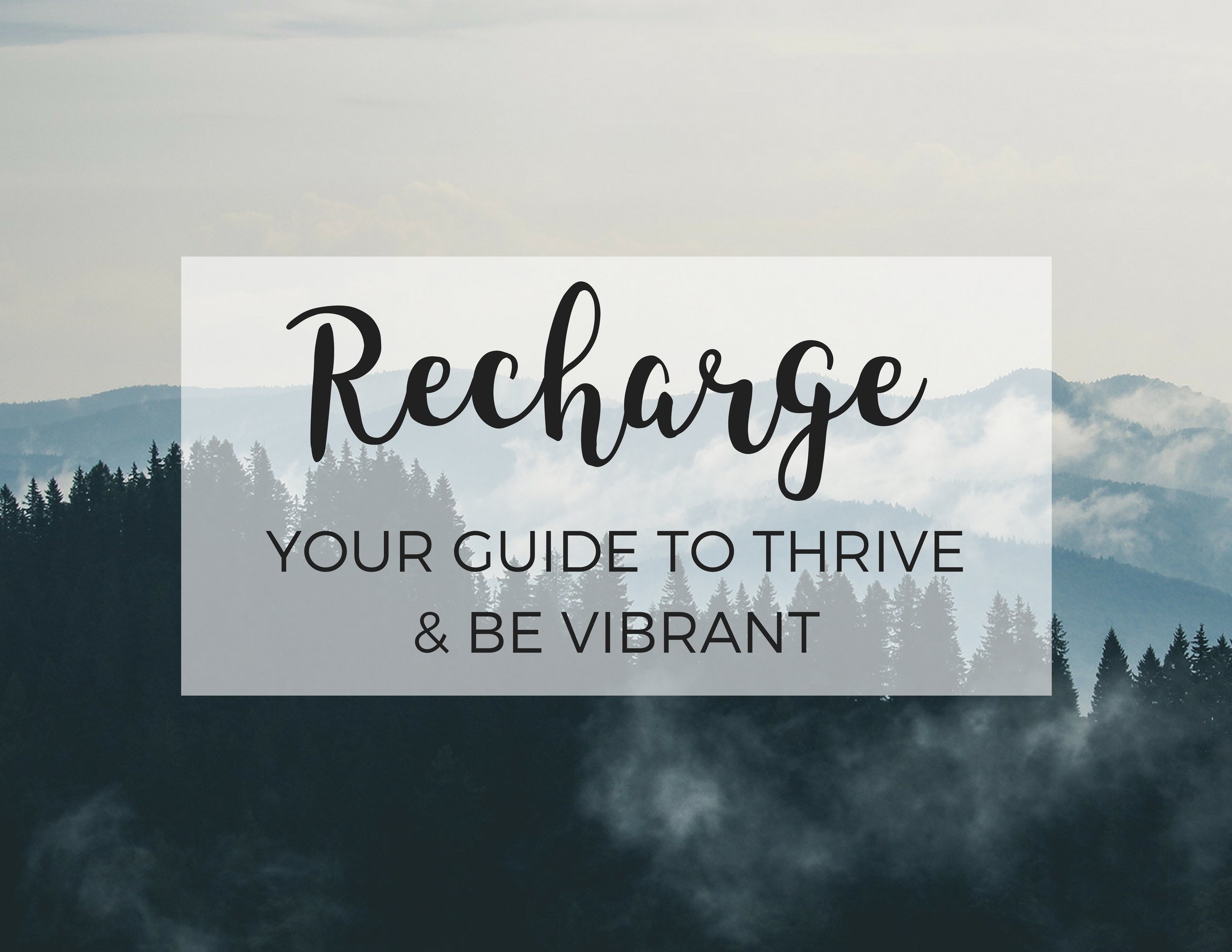 Recharge: Your Guide to Thrive & Be Vibrant
Are you tired of being TIRED all the time? Take part in Recharge: Your Guide to Thrive & Be Vibrant.
Detox stress, support your adrenals, balance hormones, improve digestion and correct your sleep habits. No more feeling just "ok" or "so-so" - you deserve to feel so much better.

Discover Your 5 Stressors, The 4 Phases of Adrenal Fatigue, what you should be eating to support and nourish your body and what supplementation can help in your Recharge.
Let's bring back your energy, vibrancy & passion for life. Welcome to Recharge: Your Guide to Thrive & Be Vibrant.

Over the course of this 50-page informative program you will be doing SO much good for your body and mind.

Truth is, we live in a rather stressful world, and with mismanaged stress comes patterns of negative thoughts, feelings and symptoms. & you're not at your best when you're stressed.

In Recharge, you will be supporting your body on many levels - from nourishing your adrenal glands, supporting your thyroid, increasing your energy, balancing reproductive hormones, supporting deep and restful sleep. Think of it as a total stress-detox. A little Recharge sounds nice, doesn't it?

 
YOU WILL LEARN + UNCOVER:
Your Top 5 Stressors & How to Handle Them

The 4 Stages of Adrenal Fatigue: learn which phase you are in and what shows up on blood tests

The connection between Adrenal Fatigue and Thyroid Issues

What to eat and why!

Recharge exclusive plant-based recipes to nourish (such as my Coconut Turmeric Bites)

How long it takes to Recharge (this can be a 2-week or 1-month stress-detox!)

Holistic Supplementation to Recharge (learn which supplements are best for you and why)

Honest Lifestyle Tips for You to Thrive & Be Vibrant

Your Final Recap Summary & Your Daily Recharge Checklist



ADDITIONAL NOTES
This program is 100% digital. Nothing will be mailed to you.
After your purchase is complete, find your copy of the program in your email inbox & download the program immediately, as the download link will automatically expire in 24-hours after initial purchase.
If you are unable to download the program for whatever reason, contact me at nicole@holisticole.com and I would be more than willing to personally send over your purchase.
Do to the nature of these online programs. Your purchase will be non-refundable.